Facility Age Guidelines
We strive to provide a family environment at the HFC, and your child's safety is of the utmost importance. Children 6 weeks to 10 years of age may join the center with limited membership privileges, but their parents must directly supervise them at all times when in the facility unless they are in the Play Center. The parent is responsible for familiarizing themselves with our age guidelines.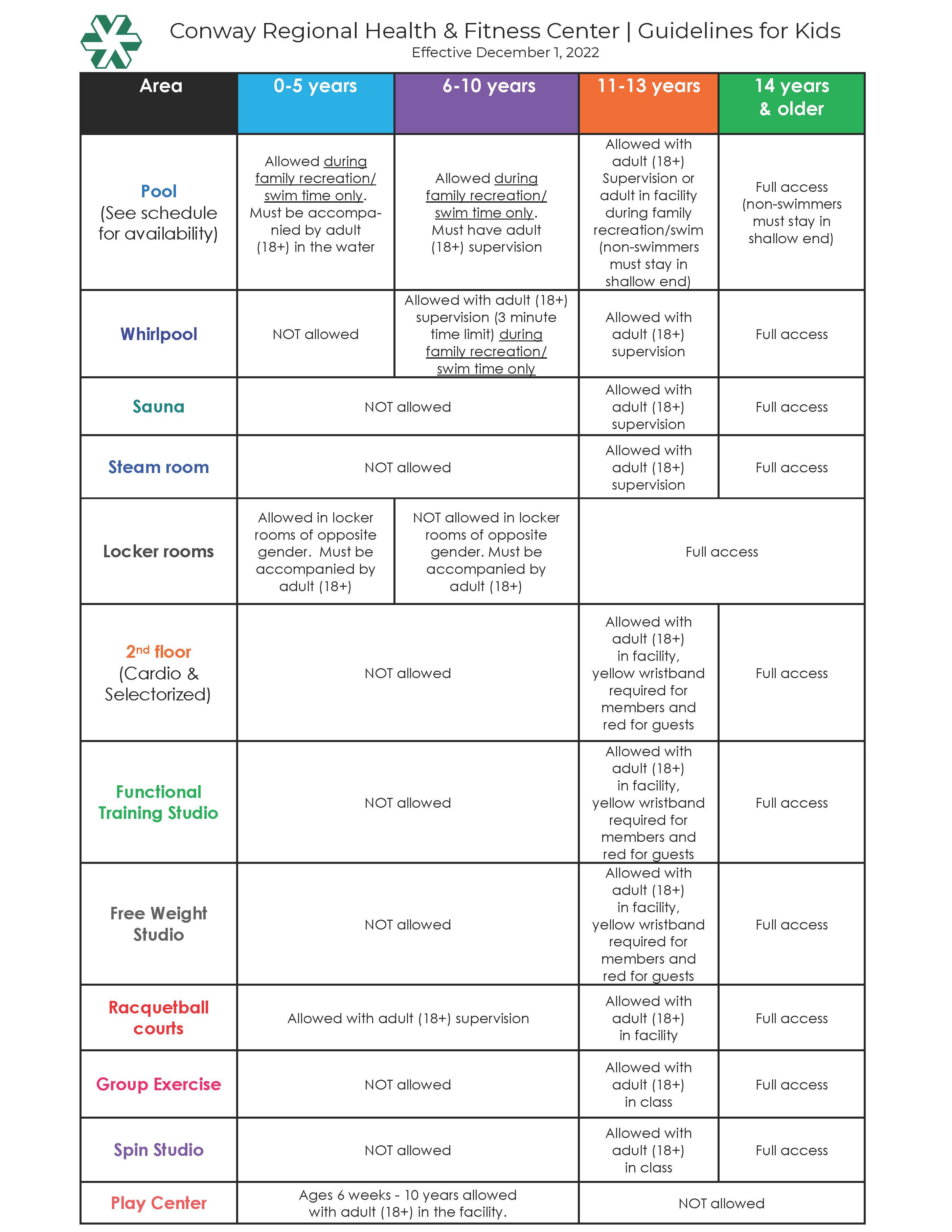 Play Center
Our Play Center is available to child members 6 weeks to 10 years. Click here for more information.
---
Pools
Children under 11 may use the pool only during designated Family Swim times. Please check the pool schedule for availability. Children under six must be accompanied in the pool by an adult within arm's reach. Children ages 6-10 may use the pool with adult supervision if the child can swim and may use the whirlpool, but they should limit their time to three minutes.
---
Locker Rooms
Children over the age of 5 are not allowed in the locker room of the opposite gender and children ages 6-10 should be accompanied in the locker rooms. Please plan accordingly.
---
Youth Fitness Orientation
Children 11-15 years of age must complete a mandatory youth orientation before exercising on Level 1 or Level 2. This orientation takes approximately ten minutes and can be done on demand. After this orientation, the child must wear a yellow wristband to access the floor to alert staff that it is safe for them to use the area.